Happy Tuesday y'all!
I'm linking up with
CMae
for Tail Wagging Tuesday!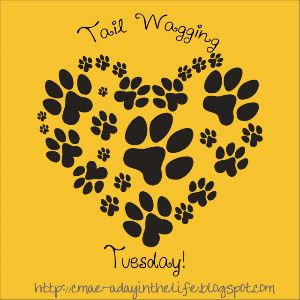 Today's topic is...
the most funniest picture you have of your furbabies.
My furbabes put me in that "please don't move until I get my camera!" state of panic all the time!
I wish I would have known about this topic last week because some of these pics are repeats.
But they're so darn cute anyway :)
Youri
Taking a snooze in his daddy's sock drawer.
Please get these snow shoes off of me.
Halloween as a lobster.
D'Artagnan
His favorite.
Playing with his new toy.
And kicking it.
Helping unwrap presents.
I don't know that these are what you would call "funny," but they bring a smile to my face and make me giggle when I look at them!
I hope everyone has a terrific Tuesday!