Happy Tuesday!
This week I am trying something new and playing along with
CMae
's Tail Wagging Tuesday!
I don't normally do two posts in one day, but I couldn't resist this one :)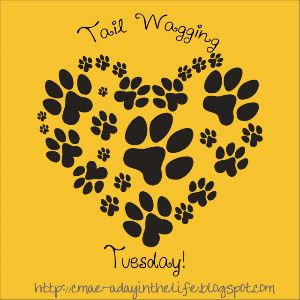 This week's topic is....
BLING BLING!
Youri is the newest addition to our family, and he is my first little man! Being that he is a boy, he doesn't wear a lot of bling, but he does wear some bandannas when he gets home from the groomer's and holiday stuff :)
Allie is definitely a princess and has her fair share of bling!
Since Easter is right around the corner, I thought I would share Allie's first Easter egg hunt with all you dog lovers!
Success :)
My furbabies make my day!
Hope ya'll have a terrific Tuesday!